Here are some items for you to keep in mind as The Great Ski Race approaches.
Bib Pickup... You can pick up your pre-race package at the Tahoe Cross Country ski area on the Friday (12:00 PM – 5:00 PM) and Saturday (9:00 AM – 5:00 PM) before the race, and Sunday (race day) up until 8:30 AM, We recommend that you pick up your bib before race day if possible.
Start Parking…Parking is limited at the race start – please carpool! At the start easy parking is available at the North Tahoe High School. From there it is a simple, groomed 1.2 km ski to the race start line. Toilets and bag trucks will also be available at the High School. Please follow the advice of parking attendants at the race start.
Finish Parking…At the race finish in Truckee please do not park in the Truckee Parks and Recreation Ice Skating lot, the Blue Coyote parking lot, on Brockway Road, or on Palisades Drive. Please follow the advice of parking attendants at the race finish.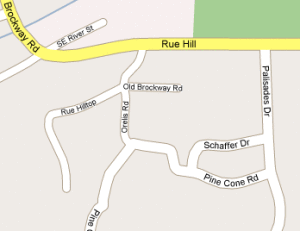 Bag trucks…Trucks at the race start (both at Tahoe XC and North Tahoe High School) will move racers' dry-clothes bags to the race finish in Truckee. Bags will be available or bring your own. Please mark bags with your name and bib # as many bags look alike.
Wave starts…Your bib number corresponds to your assigned start wave. Wave 1 starts at 9:00 am with subsequent waves starting 3 minutes apart (Wave 2 starts 9:03, Wave 3 starts 9:06, etc). There will be signs and race officials to direct you into the correct wave start corral. Any racer starting in the wrong wave will be disqualified. Race finish times are adjusted for each wave. All racers must be in their assigned wave start corral before 9:00 am.
Broken ski poles…Replacement ski poles (for those who break a pole) will be available on skier's right side of the ski course at 0.5km, 1.0 km, and at both aid stations (11km and 25km). Please return any borrowed ski poles to race officials at the finish.
Bib Number…Your race bib number must be clearly visible — front and back — to all race officials. Do not block your bib number with clothing, backpacks, or water bladders. Racers with bib numbers not visible will not be included in the race results.
TURN AROUND TIME…Racers not reaching Aid Station #1 (Starratt Pass, at the 11 km mark) by 11:30 AM will be turned around. No exceptions! Professional ski patrol will sweep the entire race course starting at 12:15 PM.
INFORMATION…The information booth at the race finish in Truckee is coincident with the First Aid booth. Please inquire there about all things Great Ski Race.
Morning Buses… Morning buses will leave from Truckee at 7:00am. They are by reservation only and you will need your bus ticket.
Buses…Free post-race bus rides are available to bring racers from the race finish in Truckee back to the race start and the high school. Buses will run at 12:30, 1:30, 2:30 and 3:30. Bus departures will be announced over the PA system at the finish.
Lost and Found…All lost and found items will be moved at race day's end to Tahoe Cross Country Ski Area (530) 583-5475.
Demos…Free Demo Day on Saturday, 9am to 2pm at the Tahoe Cross County Center. Try the latest and greatest from some top ski and boot manufacturers.
Race results…Official race results will be posted at www.TheGreatSkiRace.com by early evening race night.
Tahoe City Parade…Note there is the annual Snowfest parade in Tahoe City on Saturday, the day before the race. If you need to get to the Nordic Center, note that the road through Tahoe City is closed ~11:30 – 12:30.
Thanks for helping to support the Tahoe Nordic Search and Rescue team, we hope you have a great race!