The race course is machine-groomed with skating lanes and double tracks the entire 26 kilometers (~16.2 miles). Please make sure to respect the striders tracks if you are skating. You can run or walk the course, but snowshoes are required (skis are highly recommended, however – this is a ski race!).
Soup Station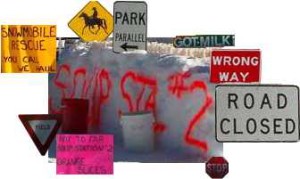 There is 1 stop (Soup Station 1, around kilometer 12.4) on the race course that will have snacks and drinks available (included in race cost); you should take along enough additional snacks or drinks to satisfy whatever requirements you have for a 1-7 hour adventure.
If a skier does not reach Soup Station 1 by 11:30 they will be asked to turn around and return to the start. Soup Station 1 will remain open until 12:15, at which time it will be dismantled. Nordic Ski Patrol will sweep the course in both directions from Soup Station 1 starting at 12:15.
Course Map & Profile
There is a new course starting in 2022. The 26 kilometer (~16.2 miles) course begins at the Tahoe Cross Country Center in Tahoe City, climbs out of the Tahoe Basin over Starratt Pass, and then heads east on the 74 road (Fiberboard Fwy) to 4 Corners, where you will turn down the 73 road back to Carnelian Bay and onto the Blue Trail at Tahoe Cross Country Center. The race course covers magnificent terrain and offers spectacular views of Lake Tahoe and the Sierra Nevada.
Click the "Open in CalTopo" box to open the map in a new browser tab.
The first part of the course travels the rolling trails of Tahoe Cross Country, gently rising in elevation until meeting up with the "Fiberboard Freeway," a logging road that leads up to the zenith of the course, around 11 kilometers into the event. The rest of the race is mostly downhill, but don't let that fool you. There is still a long way to go, and for the top competitors, there's no rest for the weary as they duke it out on the downhills, flats, and the few uphills that are still in store for them.

FAQs
What kind of shape should I be in for such a race? This race is a test of endurance and skill; be sure you are in good shape so you can enjoy the course. Due to the length (26 kilometers, ~16.2 miles) and remoteness of the course beginners are not advised to enter; but skiers of all abilities and ages do enter this fun and challenging race.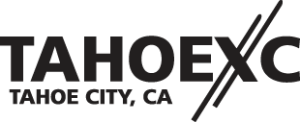 Where can I go to get some practice cross country skiing in? The week before the race the Tahoe Cross Country ski area offers a discounted pre-race trail fee for pre-registered Great Ski racers.
Can I rent some equipment for the race? Your best bet is to contact the Tahoe Cross Country ski area at (530) 583-5475.
Is this really a race? Whether or not you are truly racing is up to you…
Can I race with my dog? Out of consideration for all the race participants, please make other arrangements for your pets. Thanks!